Barbie Resume
https://en.wikipedia.org/wiki/Barbie
https://www.facebook.com/barbie
Work Experience:
Fashion Icon and Entrepreneur
Founded and managed Barbie™ Fashion House, a successful global brand offering fashion-forward dolls and accessories.
Developed innovative marketing strategies, resulting in a substantial increase in sales and brand visibility.
Collaborated with top designers and industry leaders to launch exclusive fashion collections.
Ambassador of Positivity and Empowerment
https://shop.mattel.com/pages/barbie
Promoted positive body image and self-esteem through motivational speaking engagements and media appearances.
Launched the "Dream Big" campaign to encourage young minds to pursue their ambitions fearlessly.
Environmental Advocate
https://www.barbie-themovie.com/
Led the "Barbie Loves the Planet" initiative to promote sustainable practices and eco-friendly products.
Partnered with environmental organizations to raise awareness about climate change and conservation.
https://building-a-resume.com/
Star of Film and Television
https://www.rottentomatoes.com/m/barbie
Featured in various animated and live-action films, including "Barbie in the Nutcracker," "Barbie Princess Adventure," and "Barbie and the Magic of Pegasus."
Voiced diverse characters, bringing inspirational stories to life for audiences of all ages.
https://www.rottentomatoes.com/m/barbie
Education:
Bachelor of Arts in Fashion Design
Prestigious Fashion Institute, Dreamland City
https://www.facebook.com/barbie
Skills:
Fashion Design and Styling
Brand Management and Marketing
Public Speaking and Communication
Leadership and Team Management
Environmental Advocacy and Sustainability
Acting and Voice Acting
Awards and Honors:
https://building-a-resume.com/
Fashion Icon of the Year (Dreamland Fashion Awards)
Humanitarian of the Year (Global Impact Awards)
Best Animated Performance (Dreamland Film Festival)
Languages:
Fluent in English, Spanish, and French
 Robert Oppenheimer (resume) 
https://www.oppenheimermovie.com/
Physicist | Researcher | Innovator
Contact Information:
Address: Heaven?
Email: N/A
Phone: e=mc2
Objective:
Highly accomplished physicist seeking opportunities to contribute to groundbreaking scientific research and collaborate with innovative teams in advancing the fields of physics, nuclear science, and national security.
https://en.wikipedia.org/wiki/Oppenheimer_(film)
Education:
Doctor of Philosophy (Ph.D.) in Theoretical Physics
University of Göttingen, Germany
Year of Graduation: 1927
Master of Science (M.Sc.) in Physics
Harvard University, USA
Year of Graduation: 1925
Bachelor of Science (B.Sc.) in Chemistry and Physics
Harvard University, USA
Year of Graduation: 1924
https://www.facebook.com/OppenheimerMovie
Professional Experience:
Los Alamos National Laboratory, New Mexico, USA
Director of the Theoretical Division | 1943 – 1945
Led a team of brilliant physicists and mathematicians in the development of the atomic bomb during World War II.
Played a pivotal role in the Manhattan Project, overseeing theoretical aspects of bomb design and testing.
University of California, Berkeley, USA
Professor of Physics | 1945 – 1966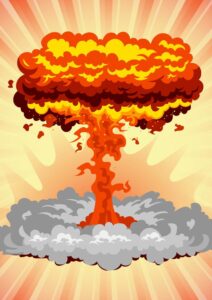 https://en.wikipedia.org/wiki/J._Robert_Oppenheimer
Conducted extensive research in quantum mechanics, nuclear physics, and theoretical astrophysics.
Mentored and inspired numerous students who went on to become prominent scientists.
Institute for Advanced Study, Princeton, USA
Professor of Physics | 1928 – 1947
https://www.nytimes.com/2023/07/19/movies/oppenheimer-review-christopher-nolan.html
Made significant contributions to theoretical physics, particularly in quantum field theory and particle physics.
University of California, Berkeley, USA
Associate Professor of Physics | 1929 – 1936
Conducted research in quantum mechanics and quantum field theory.
Honors and Awards:
Enrico Fermi Award | 1963
Atomic Energy Commission's Award for Meritorious Service | 1946
Medal for Merit (United States) | 1946
Publications:
"On the Quantum Theory of Electrons" | 1930
"Atomic Theory of the Lambda Radiation" | 1931
Numerous other contributions to scientific journals and conference proceedings.
https://building-a-resume.com/
Skills:
Advanced knowledge of theoretical physics, quantum mechanics, and nuclear physics.
Strong analytical and problem-solving skills.
Excellent leadership and team management abilities.
Effective communication and collaboration with interdisciplinary teams.
Ability to thrive in high-pressure and challenging research environments.
Languages:
https://www.instagram.com/oppenheimermovie/?hl=en
English (Fluent)
German (Proficient)
References:
Available upon request.
https://building-a-resume.com/
A resume is important for several reasons:
First impression: A resume is often the first introduction that a potential employer or recruiter has to you. It serves as a snapshot of your professional background, skills, and accomplishments. A well-crafted resume can make a positive first impression and entice the reader to learn more about you.
Job application requirement: Most employers require a resume as part of the job application process. It is a standard document used to evaluate candidates for a position. Submitting a well-prepared resume is essential to be considered for the job.
Showcases qualifications and achievements: A resume highlights your qualifications, work experience, education, certifications, and any relevant achievements. It provides a concise summary of your career and academic history, giving the employer an overview of your capabilities and potential fit for the role.
Demonstrates professionalism: Creating a well-structured and organized resume demonstrates your professionalism and attention to detail. It shows that you are serious about the job application and have taken the time to present your information in a clear and concise manner.
Tailored for specific roles: You can customize your resume for each job application, emphasizing the most relevant skills and experiences for the specific position. This targeted approach increases your chances of being selected for an interview.
Applicant tracking systems (ATS): Many companies use ATS software to scan and filter resumes. A well-optimized resume with relevant keywords can help you pass through these systems and reach the hands of hiring managers.
Interview invitation: A compelling resume can lead to an interview opportunity. It sparks the interest of potential employers and convinces them that you are a worthy candidate for further evaluation.
Networking and career events: Beyond job applications, a resume is useful for networking events, career fairs, or professional networking platforms. It enables you to share your background and achievements with potential connections and mentors.
Overall, a well-crafted resume is a crucial tool in the job search process. It can open doors to opportunities and help you secure the job you desire. As such, it's essential to invest time and effort into creating a polished and tailored resume that showcases your strengths and qualifications effectively.